Business Development, Marketing, Digital and Social Media Specialist Agency based in London, UK.
Are you looking for a marketing and business development consultancy or marketing agency?
Do you need help building your business?
Start-up needing experienced advice on your business plan and launch/growth strategy?
Need a digital specialist to help your business make the most of digital and social media opportunities?
If the answer to any or all of the above is yes, then…
you've come to the right place!
A Specialist Business Development & Marketing Consultancy based in London, with over 18 years' experience working with SMEs.
Looking for a marketing consultant in London? Caspia is a business development and marketing consultancy which works for small businesses as well as big ones, because we believe small businesses should have access to the best marketing advice as well as larger organisations.  That's why we have a unique business model for SME business owners which allows you to buy from 10 hours of our time every month rather than committing SME clients to a long term, expensive retainer contract.
Experience across many sectors
We have experience across many key market sectors including FMCG, Retail, Publishing, Not For Profit/Charity, Professional Services, Recruitment, Finance, Media, Telecoms, Youth, Fintech, Membership Organisations, Travel, Sports, Broadcast TV and many more, which means we bring lots of ideas and have a good understanding of the challenges for many industry sectors.
Nor are we scared of difficult issues, so we thrive in competitive and aggressive commercial environments because we are energetic, forceful and well organised.
The Caspia team offers strong strategic and change-management ability as well as true through the line marketing implementation experience across all elements of the mix, so we are a one-stop shop. Services include creative development and media planning and buying across TV, press, outdoor, radio, direct marketing and other media, which means we can help with across the board marketing advice.
Advertising & Media Planning
Search Engine Optimisation
Email Marketing & Newsletters
Building brand equity is important to Pam, but delivering overall business results is critical … this attitude is what makes Pam so valuable to any organisation and management team.
Bengt Baron
At Caspia, we also have extensive experience in digital media including SEO and all social platforms, content creation/blogs, brand partnerships marketing and other new channels to market, so whatever your needs, we can help. Our outstanding brand-building skills cover varied industry sectors and our effective business development delivers a real commercial return on investment.
The brand from being totally unknown achieved European brand leadership in 8 months, and became the most valuable asset of the business.
Giles Clarke
Some of the Clients we've worked with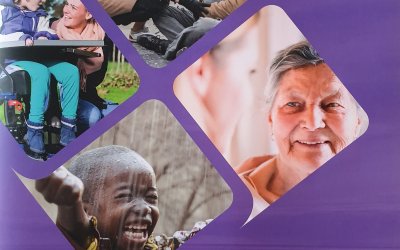 "I do really, really need a brochure." So in a previous post I explained that in my experience, most clients who ask for a brochure don't really need one; they generally need something else. BUT if after discussion we decide that actually you DO need a brochure, then...
read more
Marketing • Advertising • Media • Internet • PR
Pavilion Kensington
96 Kensington High Street
London
W8 4SG
Tel: +4402070994907
Skype: pamvick
Fax: +44 (0) 20 7099 5802