Search Engine Optimisation (SEO)
Optimising website traffic in terms of relevant organic (non-paid) search and pay per click (Google Ads) paid search, plus relevant directories and inbound links are the bedrock of any online marketing campaign. If your website is not on page one of Google for relevant searches, then these prospects/contacts will go to competitors who are on page one. Remember, these are the hottest prospects you will ever get – people who are actively searching for the services that you offer.
In (very!) simple terms, Google rates each website by its importance. It does this (as well as taking into account many other things such as the metatags and content on your site, whether your site is mobile friendly and secure….) in part by measuring how many inbound links (links from other websites to your website) there are and what power the websites who are linking to you have. This measure of importance is called your PageRank. Sites with a high PageRank will show up at the top of search engine results pages even if they are not well optimised. All the BBC has to do is mention a topic and it will be at the top of Google for it, whereas even the best optimised sites will not show up for searches if they have a low PageRank.
There are other complications since each page on your site will have its own PageRank. Also, Google will give you a boost based on the text of the inbound link. For example if someone links to your accountancy site in EC1 with the link "accountants EC1″ then you'll be more likely to come up for search terms related to that keyword than if they simply link with your site URL or brand name.
The importance of ranking highly in search engine results.
Research from Smart Insights in July 2018 showed the value of being in the top 3 clearly with CTRs (click through rates) from 30% in first position to 10% in third position. In the lower positions of 9 to 10, CTR has fallen to a paltry sub 2%. But being at the top of Google offers more than an increased number of visitors; it is also an important statement for your company, offering distinction amongst your peers and reinforcing your brand image.
Social media and online and offline affiliations and partnerships with relevant communities will also be key, as will online PR and other content placements, plus there are other areas such as partnership and affiliate marketing and email marketing where Caspia's experience could be used in terms of an initial return on any investment in our services – which also help to build your site PageRank. Relevant online directories also help to improve SEO and drive enquiries through their own SEO.
Even businesses that receive the majority of their revenues via referral and client recommendation can still drive good incremental revenues with a strong online marketing programme in parallel. Even the largest corporations and CEOs (or their PA's) use online search when they have a problem or need help.
Most businesses should also be using call tracking metrics (CTM), so that you know which keywords and campaigns deliver telephone enquiries, to know where to invest the budget and which keywords to drop. Adding a small piece of code to the website allows you to track very accurately incoming calls in terms of the keywords they have used before they call or which marketing channel in terms of specific press ads or PR articles drove that enquiry call, for example. Using CTM also allows us to track calls as goals or 'conversions' in Analytics from Google Ads and also to look at the keywords that drive good calls versus the cost of each keyword, to optimise the campaign. We are then able to see which campaigns, ads, and keywords lead to calls – and how long those calls last (this can show up issues in call handling, or less valuable calls).
To start with, we would generally propose to make sure the website is as "healthy" as possible in terms of SEO best practice for important keywords. We would work through our SEO health check that would cover, for example:
Choosing what keywords and phrases you want to rank for
Page titles and descriptions
Image Alt tags
Site page structure, headlines, copy, general content optimisation
Search Console technical site check
Blogs/Content creation and freshening, links and partnerships building
Google My Business, Maps
Social media presence integration, hashtags, integrated messaging
Reviews
Adwords  
In terms of general link building, there are many ways to build links; this typically includes engaging with websites and blogs around the web.
Caspia is an expert in online marketing including SEO (search engine optimisation) and has successfully implemented various campaigns for clients which deliver a strong return on investment. Client campaigns which have recently delivered high rankings on Google for specific keywords include (all search results as at September 5th 2018):
Gallery Partnership "IT support for charities london" : 2nd natural search page 1
Carbon Accountancy "accountants EC1" and "accountants london" : 2nd on natural search, top of Maps, top of Google Ads EC1 searches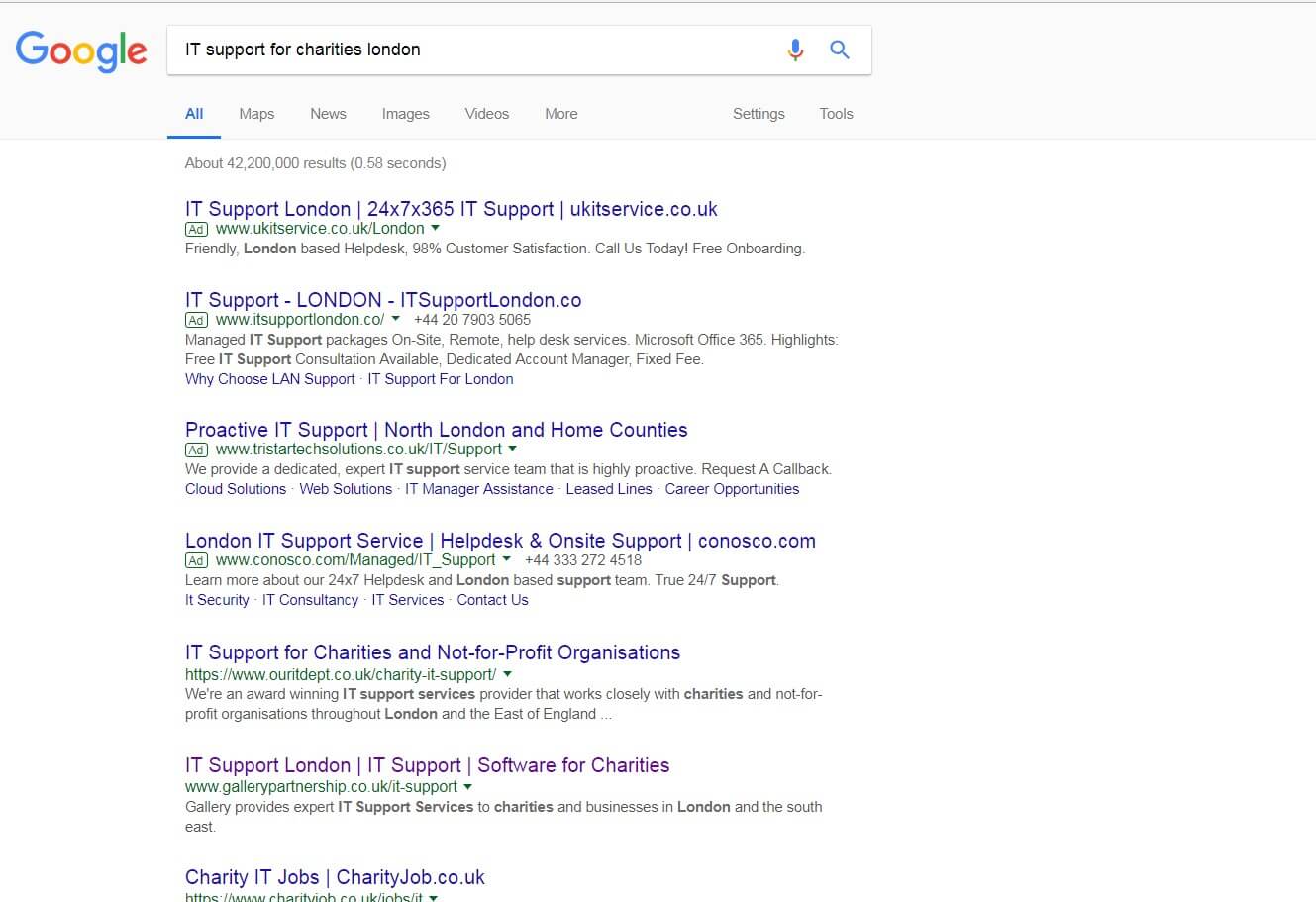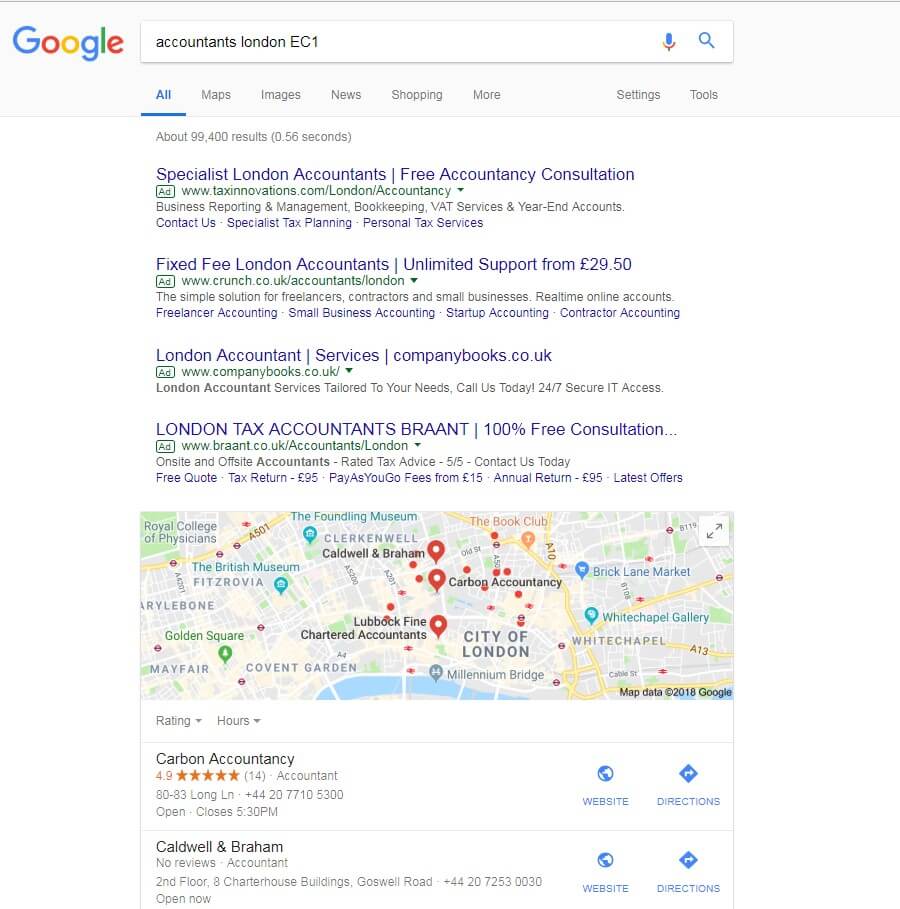 Maddy's Jive School "learn to jive London": 2nd on Maps
Bigmore Associates "IFA Walton on Thames" 4th natural search page 1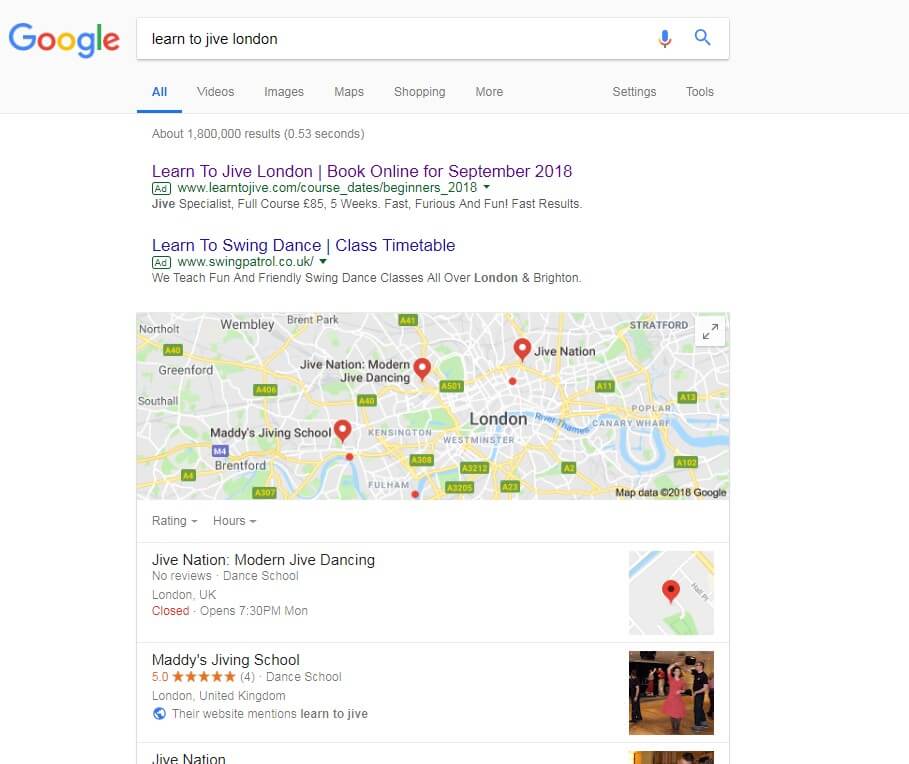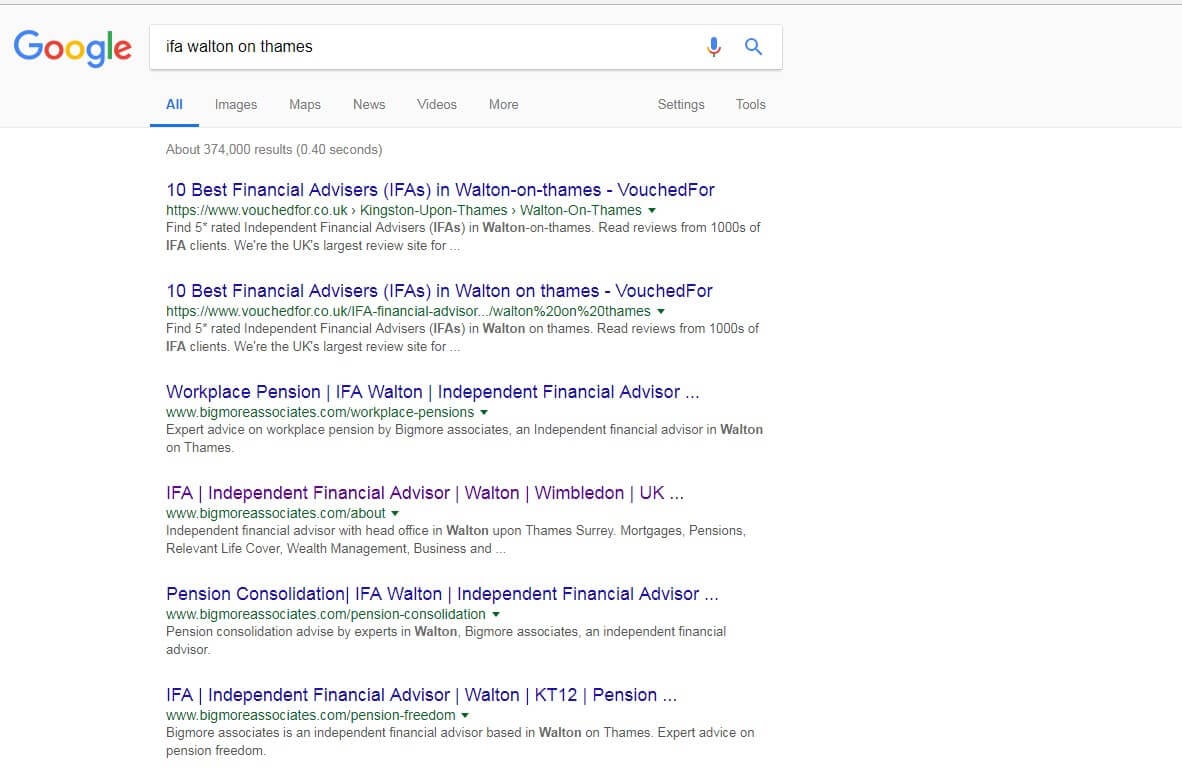 Marketing • Advertising • Media • Internet • PR
Pavilion Kensington
96 Kensington High Street
London
W8 4SG
Tel: +4402070994907
Skype: pamvick
Fax: +44 (0) 20 7099 5802