Brandwatch recently analyzed – or analysed if you're in the UK 🙂 – 40 million images containing logos, to find the most photographed brands to date in 2020.
The power of images has been well documented for decades but, with the democratisation of photography (especially because of the widespread uptake of smartphones with cameras), communication is now more visual than ever.
For brands, small SMEs as well as large corporations, the images consumers share provide a window into how their products or advertisements are seen in the wild – how they're used, the context they appear in, and more.
Interestingly, only 14.7% of the images studied featuring the most visible logo of 2020 actually mentioned the brand in the accompanying text. The report looked at:
The most visible brands in 2020 (ranked) – a representative sample of Twitter data between January 1 – June 14 2020. Using their library of around 800 logos from some of the world's biggest brands, they then searched within the tweets to find images containing those logos. Nike and Adidas at 1 and 2 weren't great surprises, but the brand at 3 looks a little odd until you think about it!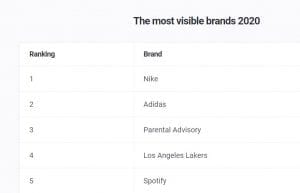 The most visible industries on Twitter in 2020 – they broke down the brands by sector. Sports was the industry with the most representation on the list. Of those 12 brands, six were soccer (football!) teams.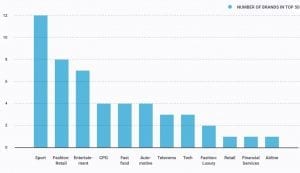 Analysis of the most visible brands – the top actions, scenes, objects, and people in the images shared around the brands who topped the rankings to give a sense of the drivers and insights that can be pulled out. For example, the names of soccer players Neymar and Messi both appeared tens of thousands of times alongside images of the Nike logo. They're both often photographed wearing Nike attire.
New Image Insights capabilities – one of the coolest new things this year is the ability Image Insights gives to search within images for particular items, without the need to search for keywords or specific logos.