Getting prospects to land on your website and take action is an extremely demanding task for two reasons:
Optimising your website for search engines requires a lot of resources and presents major technical challenges, as Google and its counterparts continue to update and modify their algorithms.
Even if you are able to drive traffic to your website consistently, converting prospects to qualified leads is becoming more difficult as consumers are becoming more familiar with demand generation tactics — and thus less likely to part with their contact information unless they have a strong incentive to do so.
Since generating those precious leads is so challenging, it's important that you make the most of your opportunities by converting them into customers at a high rate. To do so, you need to create, segment, and nurture your leads with personalised content as you guide them through a comfortable and compelling customer journey.
50% of marketers report that increasing lead-to-customer conversions is their biggest challenge and top priority.
Five key things to think about are:
LEAD SEGMENTATION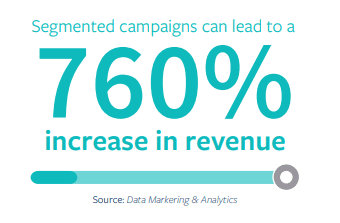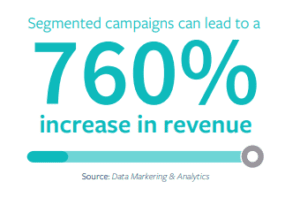 Dividing your aggregate list of leads into smaller groups for more targeted campaigns and communications based
on pain points, engagement and behavior, and core demographics. The key is to identify distinct groups of consumers to
tailor and deliver more personalised and effective messaging.
LEAD NURTURING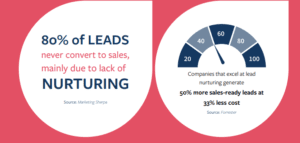 Building relationships with existing leads as you guide them through a carefully constructed buyer journey that reflects their primary pain points and offers useful solutions to these challenges. Lead nurturing often includes remarketing advertising, intelligent content and product recommendations and automated email drip campaigns.
HOW SOCIAL PLAYS A ROLE IN LEAD CONVERSION
Be authentic to make real connections: Modern marketers know that crafting compelling and genuine stories will           generate more business, so focus on creating connections rather than filling a posting quota for the day. And when your prospects and customers reach out (good or bad), respond! This is a great opportunity to showcase your brand personality while engaging with customers and resolving issues on a very public forum.
Provide useful information: thought leadership content inspires trust and positions you as a credible source of truth in your sphere. Creating and distributing top-of-funnel gated content will help you capture valuable contact information that you can use to nurture prospects through email and remarketing campaigns
Don't promote, present: modern consumers are more equipped and likely than ever to perform thorough research and conduct their due diligence before any transaction — especially in the B2B space, where sales cycles are typically longer. This level of transparency and access also means that the days of sales-heavy self-promotion are over. When creating your social campaigns, you should focus on helping your end users find effective solutions to their pain points. Not "We're the best!" but rather "We're here to help!"
Stay on brand: brand consistency is more than your name, endline and logo; it also includes the positioning of your          brand. Your tone, voice, promise, and values are all elements of your brand positioning, and they should be consistent    across the board.
USE WEBINARS TO EDUCATE AND IMPRESS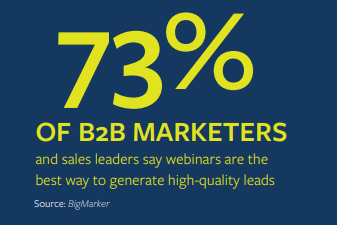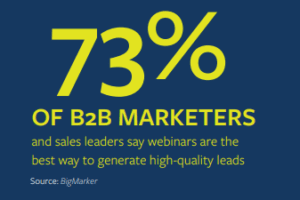 KEY PERFORMANCE INDICATORS
As marketers, we work extremely hard to convert prospects into leads, which is why it's so mind-boggling that so
few organisations focus on converting those leads into customers through lead segmentation, lead nurturing, and
conversion-optimised content. Instead, they alert and activate their sales team far too early in the process, and
this over-aggressive approach leads to unanswered phone calls, emails, social media messages, smoke signals (you
name it) — effectively eliminating any chance for converting solid leads into loyal customers.
Effective omnichannel marketing is about patience, persistence, and process, but if you're not working to earn your
prospects' trust throughout the sales cycle, you're not adhering to any of these tenets. What's the point of all that
hard work gathering those leads if we're not going to guide them through the funnel to get them more interested
before unleashing the sales hounds?
There's a lot more detail about all of the above in a useful e-book you can download here.